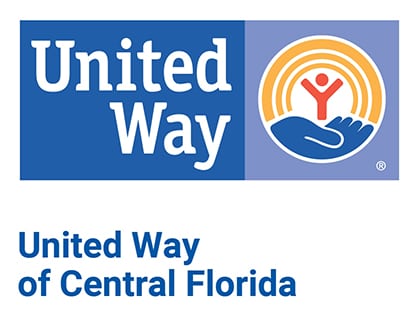 YOU ARE CORDIALLY INVITED TO CELEBRATE
THE GRAND OPENING OF
CENTRAL FLORIDA HEALTH CARE
COMMUNITY HEALTH CENTER at
Crystal Lake Elementary
700 Galvin Drive
Lakeland, FL 33801
Thursday, May 16, 2019
5:30 PM
Ribbon cutting – Central Florida Health Care
Community Partnership School – Meeting the needs of the Crystal Lake Community – Grand Opening
Central Florida Health Care (CFHC) is proud to announce the opening of a community health center on the Crystal Lake Elementary School campus as part of a Community Partnership School. In partnership with United Way of Central Florida, Heartland for Children, Southeastern University and Polk County Public Schools, this pilot program will bring a variety of services to the campus of Crystal Lake Elementary – the first of its kind in Polk County.
"We will begin by being open two days a week while building trust and education of our services in the community, which will enable us to expand our service hours and add services as needed — such as expanded dental care, a mobile teaching kitchen and optometry," says Ann Claussen, CEO.
Modeled after similar programs in Hillsborough and Orange counties, this Polk County community partnership school will serve as a hub for education, healthcare and social services not only for students and their parents, but also members of the surrounding community.
According to Polk County Public Schools, Crystal Lake Elementary was selected to host the first community partnership school program in Polk County based on factors including existing community partnerships, the physical space to create a health clinic and to sustain future growth and the public's ability to access services at the site.
Since 1972, CFHC has grown from just one health center to 13 health centers across Polk, Highlands and Hardee counties. With over 400 employees and nearly 60 providers, CFHC was able to serve over 48,000 patients at more than 182,000 visits in 2018.
CFHC provides comprehensive services for all ages, including: adult and pediatric primary medical care, adult and pediatric dental care, OB/GYN services, pharmacy, lab/x-ray, behavioral health, enabling services and other support services.
Please join us May 16 at 5:30 pm at Crystal Lake Elementary, a Community Partnership School located at 700 Galvin Dr, Lakeland, 33801 for a Ribbon Cutting and Grand Opening celebration. For more information, contact Jen Whitten, Director of Marketing & Community Relations at 863-845-2556 or jwhitten@cfhconline.org.
Central Florida Health Care (CFHC) is a 501 (c) (3) that was created in 1972 in response to critical gaps in health care identified by the agricultural community. CFHC is a Federally Qualified Health Center (FQHC) located in and serving the Tri-County area of Polk, Highlands and Hardee counties. Our mission is to serve as the premier patient centered medical home offering quality, affordable primary and preventative healthcare.