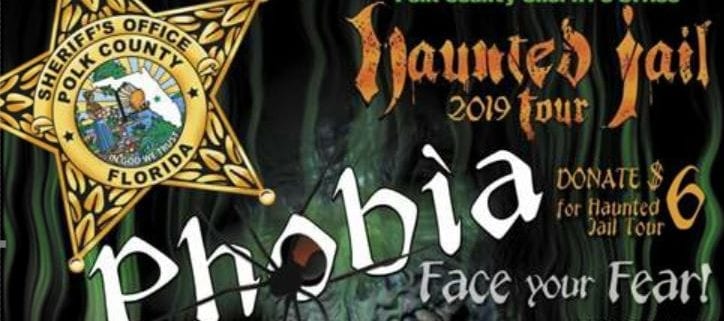 For the ninth consecutive year, the Polk County Sheriff's Office is inviting everyone of all ages to come out to the old jail in Bartow (455 N. Broadway Avenue) for the annual Haunted Jail Tour. Each year, there's a different theme, and this year's theme is "Phobia: Face Your Fear."
The tours run from 6:00 pm through 10:30 pm, on Friday & Saturday, October 18th & 19th, and Friday & Saturday, October 25th & 26th, 2019, at the PCSO old jail located at 455 North Broadway Avenue in Bartow (across the street from Bartow P.D.).
For the little ones who are too young to go through the haunted jail, there will be a separate room with treats and games! Bring the whole family for a night of fun.
Food and drink will be on sale every night.
The tour is a $6.00 donation. All of the proceeds will be benefiting United Way of Central Florida.