Early Learning Coalition of Polk County: Setting Children Up for Success
Guest Blogger: Belinda Kramer, Marketing Manager for Early Learning Coalition of Polk County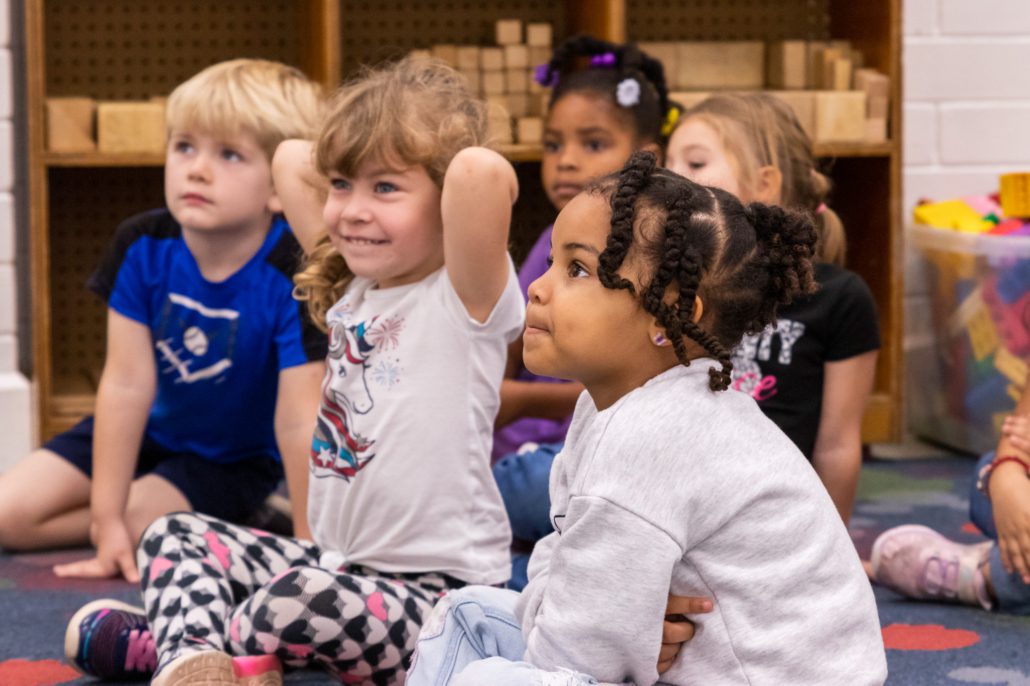 WHO WE ARE AND WHAT WE DO
The Early Learning Coalition of Polk County is a non-profit organization that is in the business of getting children ready for kindergarten and as a result, making their lives successful.  We are accomplishing this by making sure that all children in Polk County from birth to five years of age have the best early education, no matter what economic background they come from.  We have helped 8,124 families in Polk County in 2023 and this number is growing.  Through our over 350 contracted childcare providers, we offer childcare assistance for families who qualify and also Voluntary Prekindergarten (VPK), which is free to all 4-year-old children who are Florida residents.
Our Child Care Resource and Referral (CCR&R) is a free referral service available to all families seeking quality and affordable childcare options or local community resources. This is the starting point for our staff to help navigate families to the resources and information they need. When a parent or caregiver calls our main phone line, a trained CCR&R staff member will assist them with what they need. It may be a family seeking information on basic childcare, or childcare for a child with special needs. Other parents may have housing or employment needs and our staff will have information available to direct parents or caregivers to other county resources for assistance too.
High quality childcare in each of our sites is also guided by our Quality team who is responsible for providing professional guidance and assistance to teachers and directors in childcare sites. Their guidance supports each of our contracted childcare sites by making sure they meet the state's early education standards for high quality learning.
High quality learning also means building a strong relationship between the teacher and each student. It's something that is essential in building a classroom learning community that will nurture all children. While simple phrases like 'good job', or 'you did it' are important, the level of learning increases when a teacher uses a child's name and asks extended response questions like, 'How did you do that?'.
The ELC also offers professional development to not only help guide teachers, but also our parents and caregivers. Our website offers lots of great resources and information for our families to guide them through developmental milestones. We also provide ideas to encourage parents to read more with their children. Just reading a book 20 minutes a day can change the future success of your child by exposing them to extra vocabulary they can continue to build on. Also, the bonding during this reading time also provides an added special benefit for parents and children.

WHY THE EARLY YEARS ARE IMPORTANT
We are committed to early learning. Numerous scientific studies have shown that children's brains are 90% developed by the time they start their kindergarten year.
During the first few years it is critical that children receive high quality instruction because it determines later success like graduation and employment. When a childcare provider contracts with the ELC, parents can count on their children receiving quality childcare from the start. Infants begin learning at birth and the first five years are the most important.
High quality learning most definitely decides a child's future. To ensure the highest quality learning our contracted childcare sites are assigned a Program Support Coach to provide them with guidance in their teaching. Through careful guidance and assessment our sites meet the required standards for reading, writing and other skills necessary to enter kindergarten.
Besides literacy and other cognitive skills, social emotional learning skills also play an important role in early learning.  In these first years children are taught to follow rules and interact positively with others. Our teachers seek to teach respect and kindness through a variety of meaningful classroom activities.
At the ELC we are committed to building successful children who will have respect for others and a love of learning that will continue throughout their lives.

VOLUNTARY PRE-KINDERGARTEN (VPK)
VPK is an incredible program that offers a year of valuable learning for 4-year-olds and guarantees to build a solid foundation for the years ahead. They learn the basics of reading, writing and other educational skills. Being in a class with others will also teach them how to conduct themselves within a classroom setting. They will develop positive social emotional learning skills which give them confidence and independence before they enter kindergarten.
The great news is VPK is free to all 4-year-olds who are Florida residents, regardless of income. In Polk County the ELC administers the VPK program and we are the first stop to begin the process in registering for VPK. We issue each child a VPK Certificate of Eligibility which can be used at any of our contracted  VPK sites around Polk County. We are also available to help answer any questions about the registration process and we guide parents in providing information regarding which contracted sites are offering this life-impacting program. In one short year, parents will see their child develop confidence and so many other skills. Here is a brief backstage video of some of our VPK students who were about to graduate.
SUCCESS STORIES
Over the years there have been thousands of families that we have helped. We know what our organization offers is far reaching. Listen to these two mothers describe how we helped make a difference for them. Their children are further proof that the ELC is definitely changing the future.  For more information on how we can help you change the life of your child go to elcpolk.org.
How United Way of Central Florida partners with ELC Polk:
United Way of Central Florida helps fund the School Readiness services at ELC Polk. School Readiness supports the economic self-sufficiency of families and the development and education of low-income children, preparing them to enter school ready and eager to learn.
Thank you Early Learning Coalition of Polk County for being an incredible partner in our community!