UWCF Launches Third Edition of the Celebration of Women Tribute Book at the Sunset Garden Party
On Thursday, November 17 United Way of Central Florida and approximately 200 guests gathered to celebrate the third edition of the Celebration of Women tribute book and benefit the in-house Early Childhood Education initiative, Success By Six.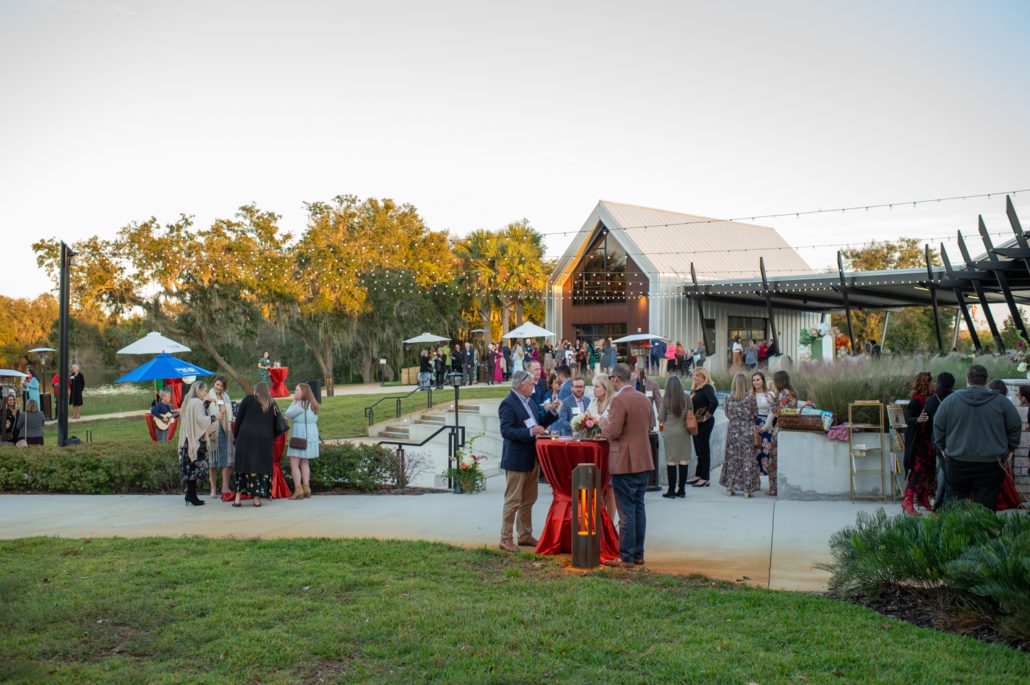 Women United Chair Christine Ehlenbeck opened up the evening by thanking the donors and Women United Tribute Book Committee citing, "This beautiful book was a collaborative effort, made possible by all of you. Thank you so much for your contribution to this project and for your support."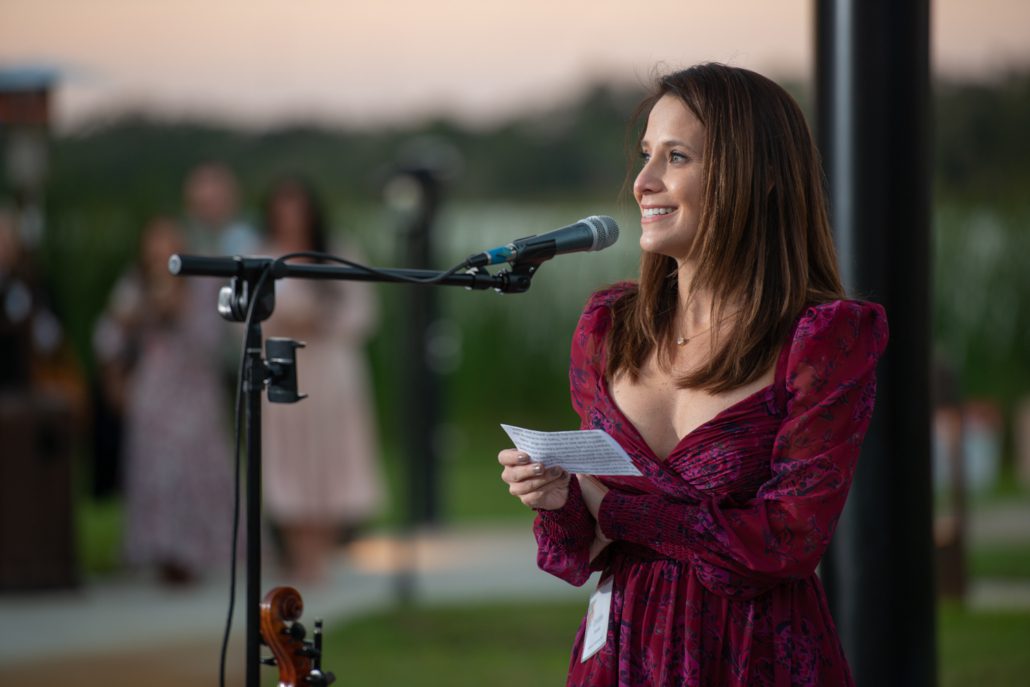 Women United Chair, Christine Ehlenbeck
Past Success By Six Director Brittany Sale shared, "In 2014, Carol [Jenkins Barnett] dreamed up a way to honor the incredible women in our community, as well as raise money for early childhood education. After a 6-year hiatus, the Women United committee has breathed new life into this project. Carol showed us what was possible, and now this edition is dedicated to Carol's memory, and we honor her throughout its pages."
Nanette Rodgers and Ashley Gibson Barnett
Twenty years ago, an award for Child Advocacy was given to Nanette Rodgers for her dedication of 44 years of service to children in Polk County. With the renewal of the Celebration of Women Tribute book and the 20th anniversary of the award approaching, Nanette contacted United Way to give reprise to the award and honor the past directors of Success By Six. Ashley Gibson Barnett announced that United Way of Central Florida will now award the Carol Jenkins Barnett Award for Child Advocacy at the Annual Meeting each May.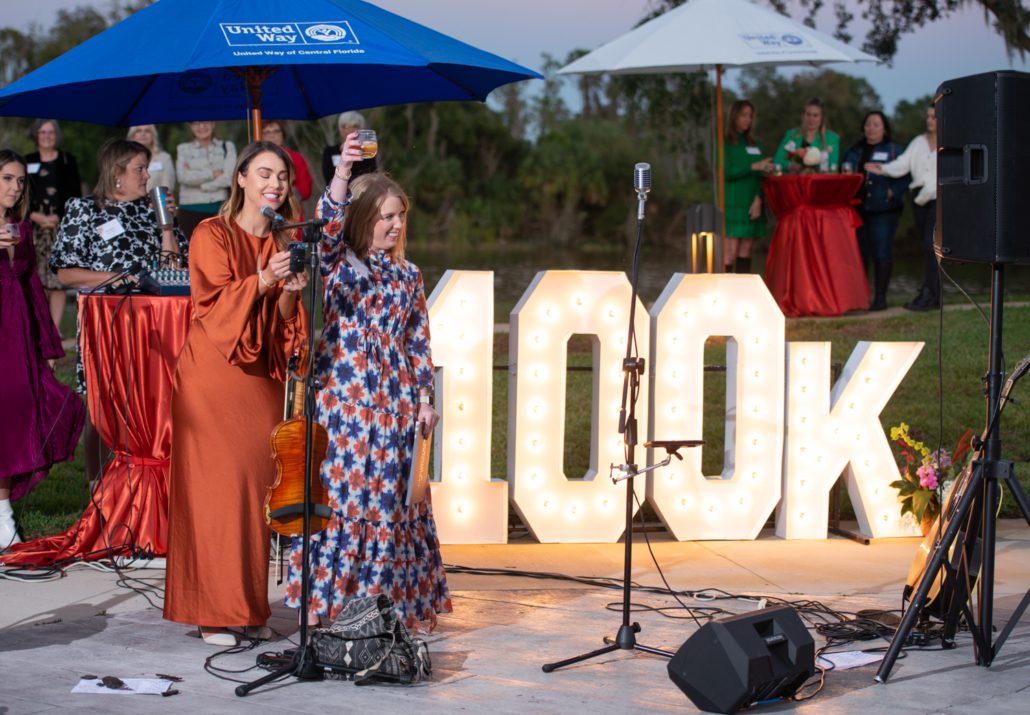 Erica Lupercio and Katherine Fitzwater
After much gratitude, Tribute Book Committee Chair Erica Lupercio and Vice President of Marketing Katherine Fitzwater announced that they have totaled over $100,000 (net) to give to Success By Six from this project.
"It's truly an incredible amount and tonight that number has been growing," stated Erica. "Tonight, we honor the women in this book. Thank you for your investment in our community. Thank you for your generosity."
President and CEO Christina Criser Jackson closed out the program by thanking the Board of Directors and bringing the project back to Carol Jenkins Barnett. "Of all of the causes that Carol was passionate about, early childhood education was at the top of the list. I know she would be so proud to see us carrying on her legacy to help the children in our community reach their full potential."
Thank you to our event sponsors:
The Todd Jones Family
Rick Garcia
Denise Crenshaw
Nanette Rodgers
And to our in-kind sponsors:  Bernie Little Distributors, Swan Brewing, Frescos, DOU Bakehouse
We would also like to thank those who supported our two kickoff events earlier this year: Marc Nelson Denim, CPS Investment Advisors, Revival, Silk Boards & Spreads, Gaines Jewelers, Gina Saunders, 828 Boutique, Nineteen61, Artfully Em, Curated Collective, Pink Swan, Stationery Loft
Interested in a Sponsorship Opportunity? Sponsorships or donations can be made here or by emailing Katherine Fitzwater.
Learn more about Women United.