COO Penny Borgia to retire after 17 years at UWCF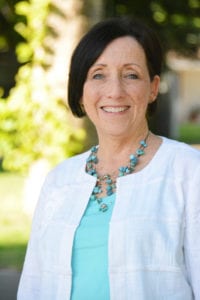 United Way of Central Florida President and CEO Christina Criser Jackson announces the upcoming retirement of Chief Operating Officer Penny Borgia in March 2020.
"I cannot thank Penny enough for the countless hours of hard work and the passion she has poured into this organization," Criser Jackson said. "A United Way without Penny is hard to imagine but I'm confident she has set us up for success. Her transformational community impact initiatives will strengthen our community for years to come."
Borgia came to UWCF as the Director of Success By 6 in 2003 and, in 2005, was named Vice President of Community Impact. One year later she began her 14-year tenure as COO.
"I have known Penny Borgia since she arrived at United Way of Central Florida," said Dr. Pam Craven, Executive Director of Learn Resource Center of Polk County, Inc. "She was someone that I wanted to know, someone to engage in meaningful conversations about finding ways to improve the quality of life in our communities, someone with whom to forage resources to make things happen to effect positive change and someone with whom to dream what could be."
Borgia's contributions to United Way involve convening community partners to coordinate the study of community needs. She also works with volunteers to prioritize funding for services that can meet those needs.
"Recruiting Penny was one of the most beneficial actions of my 30-year career," said Terry Worthington, former UWCF President and CEO. "It embarrassed Penny the dozens of times i remarked, 'Penny represents the substance of United Way.' Identifying community priorities, developing strategies and mobilizing community partners to achieve measurable outcomes succeeded under Penny's leadership."
Recently, Borgia has worked closely with partners from Polk County Public Schools, Central Florida Health Care, Inc., Heartland for Children and Southeastern University to help facilitate the creation of Polk County's first Community Partnership School at Crystal Lake Elementary.
Borgia also spearheaded UWCF's latest initiative with Mulberry Community Service Center and Feeding Tampa Bay that focuses on ending hunger and eliminating food deserts in Central Florida.
"The mantra in our house growing up was 'Leave it better than you found it,'" Borgia said. "Both my parents set that example. By facilitating the work of dedicated and generous volunteers, I hope I have done that in some small way.
"My heart will always be with UWCF and the generous communities we serve. It will be hard to leave, but it's time to pass the baton to the very capable staff and volunteers who are ready to take it and run."