I am thankful for a leader who is so committed to Living United; relentlessly pursuing both traditional and new ways to improve lives and strengthen communities.  You are dedicated to sharing what matters – including spreading Christmas cheer!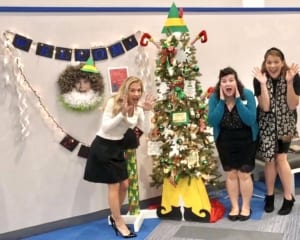 I appreciate you for accepting the challenge to take UWCF to the next level. Most importantly, thank you for believing in the power of investing in human capital. I am grateful for you and pray you can take a few moments to spend additional time with Eric and precious Olivia today – you deserve it!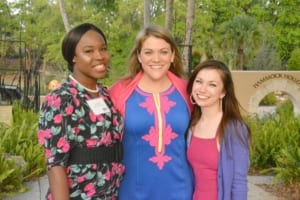 I just want to say thank you for your great leadership. You have navigated us, both your staff and our community, through this pandemic. I appreciate your personal check-ins, your sensitivity and your determination to make our United Way thrive!
Even though I will never believe you, thank you for continually telling me that things at UWCF are not like this and that things will slow down, always with a smile.
I remember my first week at United Way Christina took me to lunch. I didn't know her at all. She wasn't the CEO yet, she wasn't my supervisor, she wasn't even a coworker within my department. But that simple act shows how Christina has always cared deeply about the staff, like family. I couldn't ask for a better boss. Thank you, Christina.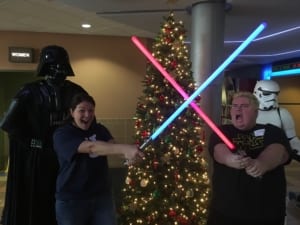 It is a blessing to work alongside Christina to improve the lives of people throughout our community. Her dedication and care for our community is an inspiration. Thank you, Christina, for putting our team and community first and making working for UWCF such a pleasure. We are lucky to have such a rock star leading United Way of Central Florida!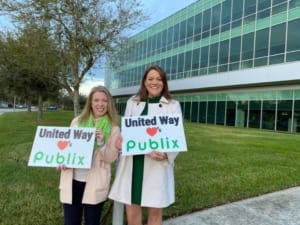 Thank you so much for your leadership and support.  I appreciate everything you have done for this staff, as well as the support for myself and my family.  You are a great boss and friend.
Christina, when I started my journey with UWCF I remember seeing pictures of you on our website and thinking "Man, that is who I want to be." As a freshly graduated college student, I saw you as a young professional woman that had already made it so far in her career. You were what millennials call "goals." I am so thankful to have the opportunity to serve under your leadership! UWCF and our community are blessed to have you. Thank you for everything you do!
Your dedication to our success never goes unnoticed. Thank you for everything that you do. We are so lucky to have you as our boss!
Thank you for always having an open door and being so easy to talk to! It was great spending time with you at Lean Spaces!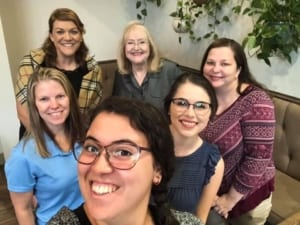 Thank you Christina for always supporting and loving your staff!
Thank you Christina for all you do for United Way of Central Florida. You are always looking for innovative ways to make our community better. Enjoy this day!
Your leadership has meant a lot in this challenging year. You are appreciated!
I have had the privilege of working with Christina for 10+ years. No matter what role she has been in, she has always advocated for what is best for our community. She has flourished into an amazing leader and I am thankful to be a part of her team.
I feel blessed to work for a president of our organization that is truly personable. I always feel comfortable around her and that she knows and listens to who I am.
She has exhibited genuine concern for all of us and strives to maintain unity among us.
Thank you, and Happy Boss's Day, Christina!
I am so honored and privileged to work under your leadership. This organization is so blessed to have you as our leader.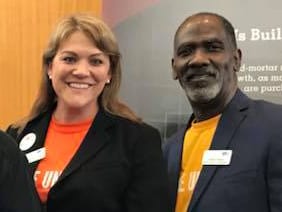 Christina, thank you for being a servant leader who is passionate about people and loves to have FUN!