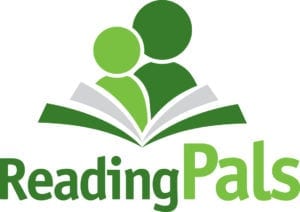 United Way of Central Florida ReadingPals gathered from all around Central Florida at The Club at Eaglebrooke this month to celebrate another great year of teaching children the joy of reading.
Hosted by UWCF's Sylvia Palmer and Penny Borgia, the ReadingPals Appreciation Dinner is an annual event to thank volunteers for going into elementary school classrooms and reading to local students.
Guest speakers, Merissa Green from Polk County Public Schools and Pam Craven from Learning Resource Center, spoke about how the initiative helps students establish a foundation for reading by improving vocabulary, listening skills, comprehension and visual and auditory memory.
Research shows that students working with ReadingPals are promoted more frequently and score higher on standardized tests than similar students who have not had this special opportunity. Just an hour a week can make a big difference for struggling children. Sign up to be a ReadingPals volunteer today. 
If you would like to become a ReadingPal, please contact Sylvia Palmer at sylvia.palmer@uwcf.org