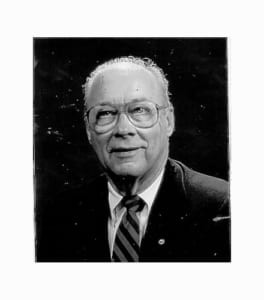 Mr. John T. Cannon III, 93, passed away on Saturday, November 14, 2020. He was born March 25, 1927, to Gladys Brown and John T. Cannon Jr. in Hopkinsville, Kentucky. He was raised in DeLand, FL, and graduated from DeLand High School. He attended the University of Florida for one year and became a lifelong Florida Gator fan, before transferring to and graduating from Stetson University (1949). He was a member of Sigma Nu fraternity. He later furthered his education at the Graduate School of Banking at Louisiana State University, completing the program in 1964.
In 1970, he was named president of Barnett Bank of Brevard County where he served 12 years before moving to Lakeland as president of Barnett Bank of Polk County. Though involved in many wonderful organizations, he had a special passion for United Way of Central Florida, First United Methodist Church, Lakeland Rotary Club, and Lakeland Regional Health.
Mr. Cannon was a past board member of UWCF and a member of the Leadership Giving Association. As campaign chair in 1987, he led UWCF to a 33% increase in giving, the highest in the country.
Mr. Cannon was a member of the Lakeland Chamber of Commerce's Leadership Lakeland Class I, and he chaired Class III. He was the first recipient of the Chamber's prestigious Jere Annis Award as the outstanding graduate of the program.
He belonged to the Lakeland Rotary Club, serving as president in 1988-89. He was a Paul Harris Fellow, recipient of the Four Way Test Award, and member of the Lakeland Rotary Club Hall of Fame.
Over the years, he devoted significant time as a board member and chair of the following organizations: Salvation Army, Lakeland Regional Health, Lakeland Regional Health Foundation, Lakeland Volunteers in Medicine, and Polk Museum of Art. He also served as board member and treasurer of the Give Well Community Foundation and was a past commodore of the Lakeland Yacht and Country Club.