Ridge Area Arc: A Tradition of Excellence Since 1957
Guest Blogger: Donna Scherlacher, Director of Development for Ridge Area Arc
Ridge Area Arc is a non-profit charitable organization that has demonstrated excellence in providing a continuum of services for adults with intellectual and developmental disabilities. Founded in 1957 by caring Avon Park residents, the Arc's mission is serving and advocating for individuals with developmental and other disabilities so they may have the opportunity to choose and realize their goals.
We are the leading provider of services for individuals with developmental disabilities in our community. The agency has a longstanding history of service and advocacy for individuals with disabilities and their families. We are proud community partners with United Way of Central Florida which supports programs in areas of Supported Employment, Residential Assistance and Adult Day Training.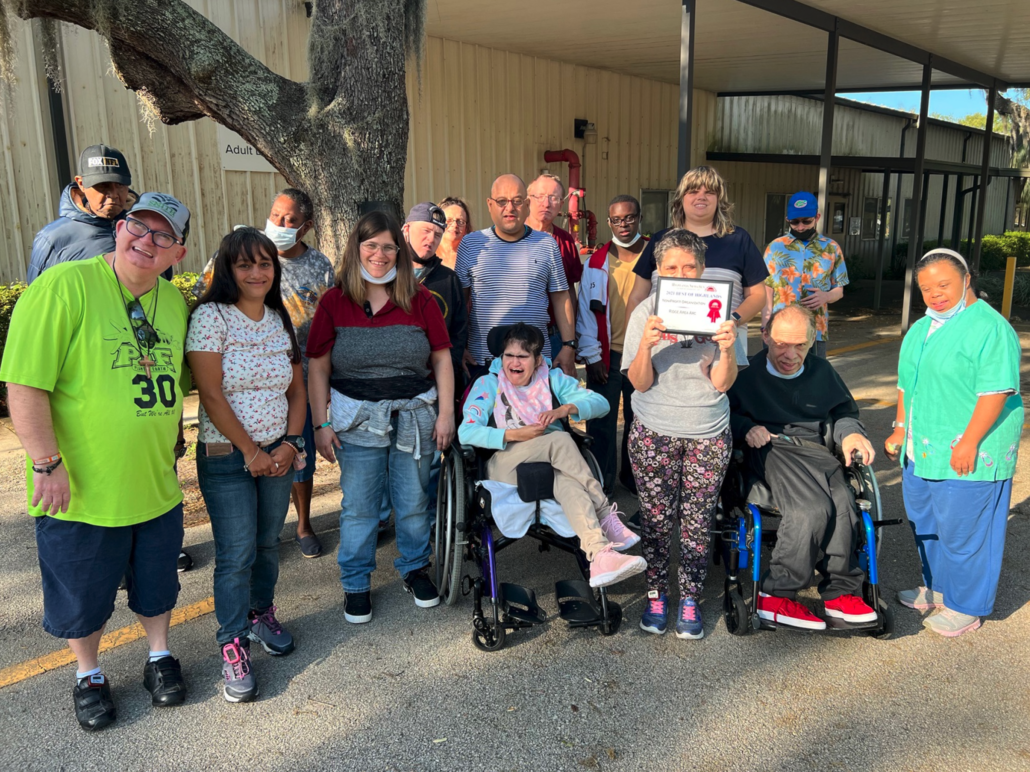 The term, developmental disability, describes a number of conditions which permanently restricts an individual's development. A developmental disability is defined as: a diagnosis, originating before age 18, of one or more of the following conditions: a disorder or syndrome that is attributable to disability, cerebral palsy, autism, spina bifida, Down syndrome, Phelan-McDermid syndrome, or Prader-Willi syndrome. In order to be eligible for services, an individual must have a developmental disability which occurs prior to age 18.  Individuals with Developmental Disabilities are eligible for services through the Agency for Persons with Disabilities (APD).
Ridge Area Arc Supported Employment staff provides services for qualified individuals including: Job placement; Work experience opportunities; Employability skills training; Job coaching and Follow-along service, as needed.
All job seekers go through a screening process to determine their interests, skills, and abilities and Arc matches those to the job most suited to them. This comprehensive service is offered to job seekers by providing placement and training services to meet entry-level job requirements.  This service is provided at no cost to the employer or employee.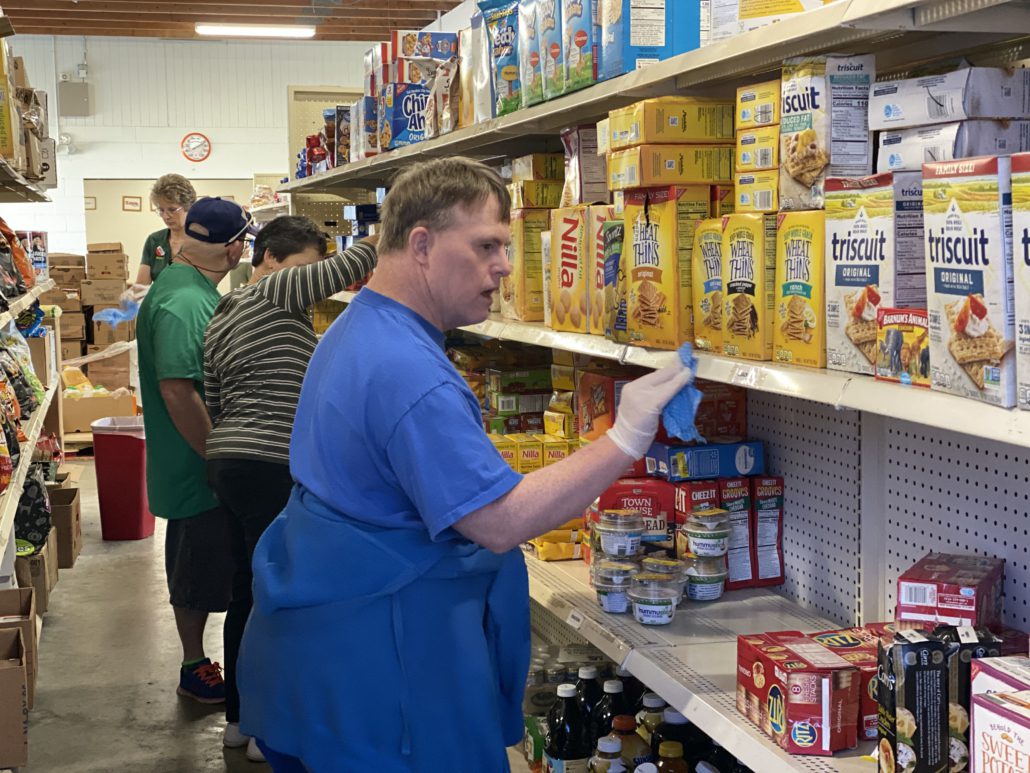 Our five group homes provide a family-like environment for individuals to ensure safe and appropriate living. Supervision is provided 24 hours a day, 365 days a year. Training is provided based on each individual's needs and may include activities of daily living, self-care, socialization, safety, communication, and recreation while promoting community integration. Activities such as going to church, the movies, and shopping are normal to life in the group homes. Emphasis is placed upon assisting the individuals in enhancing their level of functioning in everyday situations. Residents participate in the daily functions of each home, such as cooking and doing laundry. Transportation is provided for needed services and recreational activities.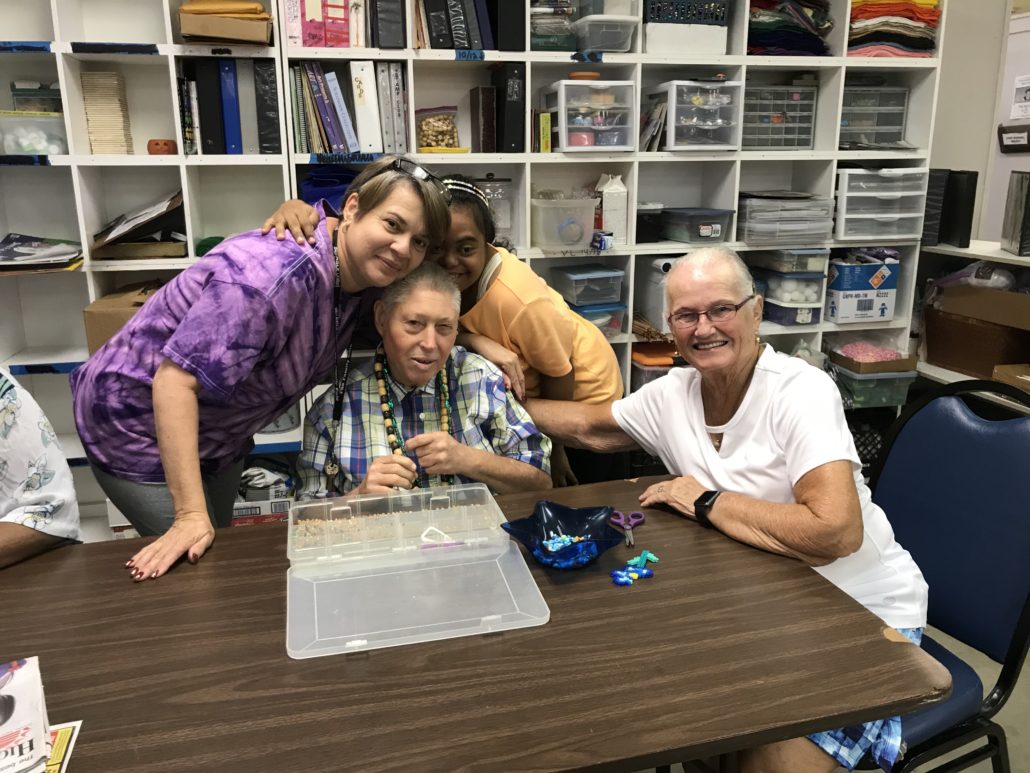 Adult Day Training Services stress training in the activities of daily living, self-advocacy, adaptive and social skills. ADT is provided Monday through Friday from 8 a.m. to 2 p.m. Training is provided on a one-on-one basis and in small groups. A variety of classes are offered such as academic, computer, cooking, hygiene, grooming, safety, and many others. Instructors from South Florida State College also provide Adult Basic Education classes on site. Activities in the community include trips to the library, health clubs, and volunteer opportunities at the Heartland Food Bank, HandsFor Homeless and The Highlands County Humane Society. For those who are interested, vocational training is offered in work-like settings. Ridge Area Arc provides ADT services at two sites: The Training Center and the Avon Park Resale Store. Individuals train to improve skills, behaviors, productivity, work quality.
Ridge Area Arc is proud to be a United Way of Central Florida partner agency. This partnership allows us to provide life-enhancing services and opportunities for our consumers.  Ridge Area Arc is a local asset that provides a real economic benefit to our community. By training and educating individuals to reach their capabilities, this better enables each person to be more independent and thus contribute to his or her own life plan. The adults and families that benefit from the programs enrich our community and learn to lead happier and more fulfilled lives.
Please follow us on Facebook, YouTube, Twitter and Instagram @RidgeAreaArc
Thank you Ridge Area Arc for being an incredible partner in our community!