National Philanthropy Day Awards
Thank you to the Association of Fundraising Professionals for hosting a wonderful event on November 5, 2021. We were honored to be recognized as the Spirit of Philanthropy award winner for the work that we did to help our community during the COVID-19 pandemic.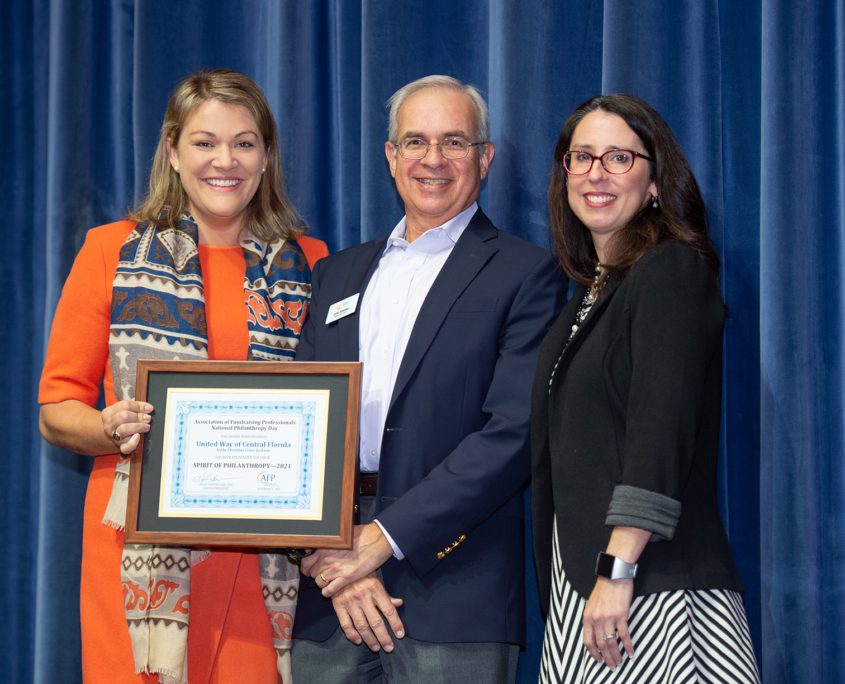 Thank you to Citizens Bank and Trust for nominating us!
We were also honored to see that two of the businesses we nominated for the award won:
Ashley & Wesley Barnett, Philanthropists of the Year
Ashley and Wesley Barnett are philanthropic pillars in our community. Their generous support and passion for United Way has been inspiring and unparalleled. Whether it is through serving on and leading various boards, advocating to the local politicians, volunteering their time, or helping to secure funding, the Barnett's have had an enormous impact on the United Way of Central Florida and the individuals that we serve.
The Barnett's have been involved with the United Way for many years. Wesley was a founder of our Young Leaders Society in 2009. Since then, he has been a generous donor and just began his third year as our Alexis De Tocqueville Society Chair. This year he helped secure over $345,000 in funding for United Way of Central Florida's campaign. Together they serve on regional and statewide boards such as the Polk State College board of trustee, Bonnet Springs Park Board, Citizens Bank & Trust Board, GiveWell Community Foundation and more.
Ashley is an incredibly involved member of our board serving as Chair-Elect and Community Impact Chair, which is the lead chair position for our 80 community partnerships and funded allocations exceeding $4 million. She has been an invaluable asset as an advocate for United Way with both local donors and politicians, stressing the value of our presence in the tri-county area. Both she and Wesley were our 2016-2017 campaign chairs and raised over $10 million. They are involved with the partnership between United Way throughout Florida and Children's Movement of Florida, which focuses on early learning, health care and parent support for children and oversees the Reading Pals program.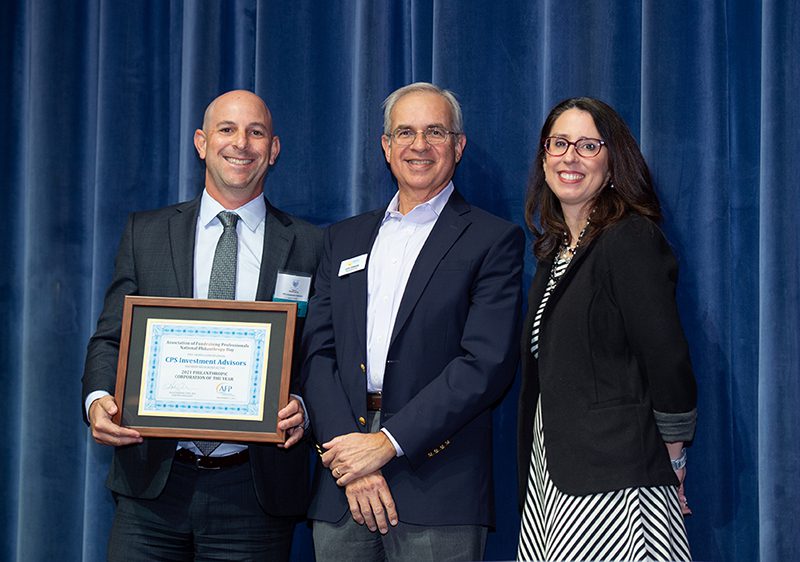 CPS Investment Advisors, Philanthropic Corporation of the Year
CPS has participated in the United Way workplace giving campaign for fourteen years and they boast 100% employee participation and they have increased their giving by over $10,000 in the past year. Their staff are active on several of our Leadership Giving groups such as Women United, Young Leaders Society, and the Alexis De Tocqueville Society.
Quick to give back, they are generous sponsors and hosts of our events. Not only do they generously support United Way of Central Florida through their time and gifts, they also support 23 other community organizations including Boys and Girls Club of Lakeland and Mulberry, Peace River Center, Polk Senior Games, SPCA and Talbot House, to name a few. In addition to being community-minded, they were also voted one of the Best Places to Work by CareerSource Polk for the third year in a row.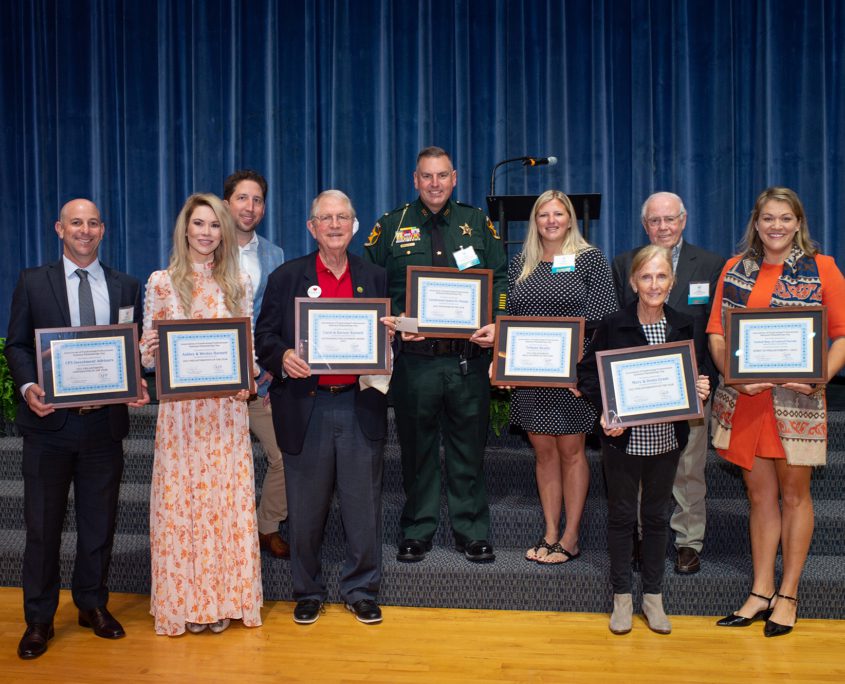 Congratulations to all of the winners!
Left to right, Michael Riskin with CPS Investment Advisors, Ashley and Wesley Barnett, Barney Barnett (Outstanding Philanthropist of the Year), Lieutenant James D. Ostojic (Volunteer of the Year), Tribute Realty, LLC (Philanthropic Small Business of the Year, Mary and Denis Grant (Philanthropists of the Year), Christina Criser Jackson with United Way of Central Florida. 
We were also honored to nominate finalists Clark, Campbell, Lancaster & Munson, PA and Don Selvage.
Our community is so fortunate to have many individuals, families and businesses worthy of these awards each and every year. Thank you all for improving lives and strengthening the community!