The Children's Resource Center Hosts Support Groups
Located in the heart of Lakeland, the Carol Jenkins Barnett United Way Children's Resource Center is a community-based learning and resource center that provides classes, playgroups, workshops, developmental checkups, community activities, and support for parents and caregivers of children aged 0-6, as well as for expectant moms and dads. We strive to make childhood a happy, healthy, and wholesome experience for every child and parent in Polk County.
In addition to providing classes and resources for families, we also host two support groups on a regular basis: a Breastfeeding Support Group and an ASD/Autism Support Group.
"We view our space as a place for all and encourage families to utilize it to help them and their children grown into healthy and productive members of our community," Success By 6 Director, Gretchen Ceranic shared. "We have had an incredible response to our ASD/Autism Support Group, which really shows that there was a need for it in our community."
Learn more about these two support groups below.
ASD/Autism Support Group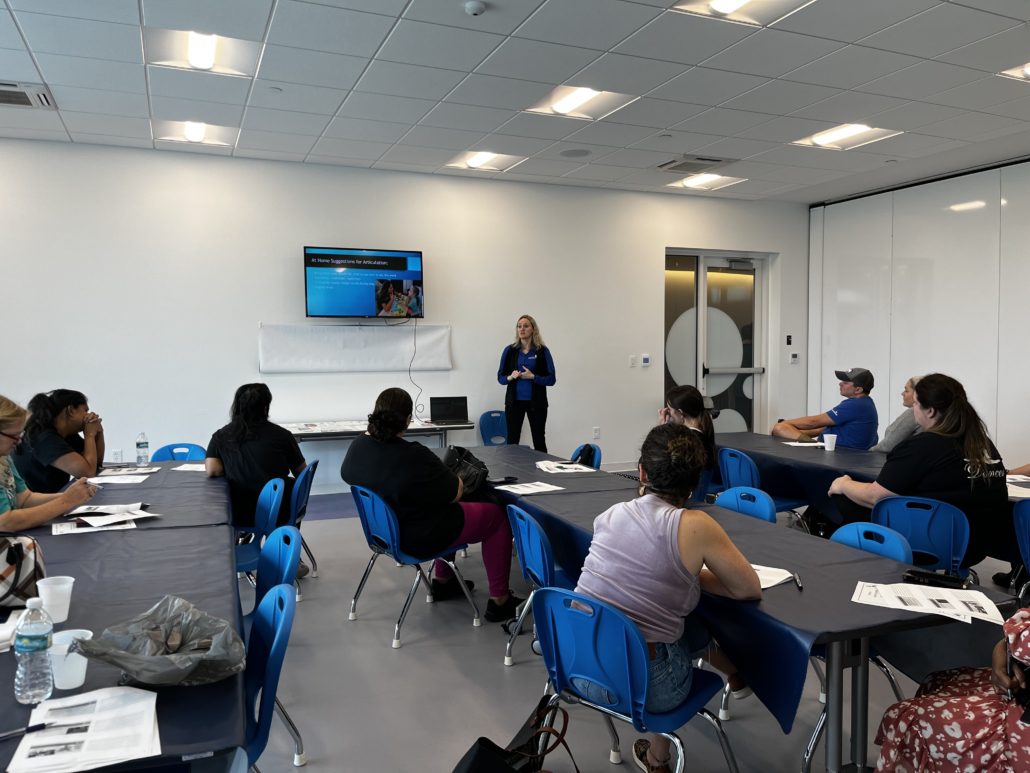 Join us for an ASD/Autism Support Group the last Friday of each month from 10:00-11:30 a.m.
Do you have a child with ASD/Autism? Do you want to meet other parents in the community? Do you want more information and support on your child's diagnosis? Join us and Early Steps at a community support group to learn, grow and be encouraged. Childcare will be provided. Please call (813) 455-2846 or email Efigueroa2@usf.edu to register as space is limited.
Breastfeeding Support Group
All expectant moms, breastfeeding moms, pumping moms and babies welcome!
Learn breastfeeding tips from a lactation facilitator who is ready to assist you in the basics of breastfeeding and share your questions with other moms.
Did you know that there are substantial health benefits for both mother and baby while breastfeeding?
Develop A Stronger Bond with Your Baby: Breastfeeding releases the "love" hormone oxytocin in the mother, which improves the bonding between mother and baby.
Provides The Best Nourishment Possible: Breast milk has hormones and the right amount of protein, sugar, fat and most vitamins to help your baby grow and develop.
Be Healthier: Moms who breastfeed have lower rates of ovarian, breast and endometrial cancer.
Lowers Risk of Illness: Research shows that breastfed babies have lower risks of asthma, obesity, ear infections, eczema, diarrhea and vomiting, lower respiratory infections, Type 2 diabetes and more, according to the U.S. Department of Health and Human Services.
Friday mornings at 9:00 a.m. For more breastfeeding resources click here.