United Way of Central Florida honored community members Thursday night at its Annual Meeting, awarding Philanthropist of the Year, George W. Jenkins Outstanding United Way Volunteer, Citizen of the Year and more.
Polk County Sheriff Grady Judd was on hand to recognize the hard work done by United Way of Central Florida (UWCF) staff, volunteers and United Way Ambassadors. He also highlighted the generosity of UWCF's
Top 50 companies
and a group of key donors. "(Démocratie and Alexis de Tocqueville Society members) raised $1.5 million to improve lives in this community and secured additional funding above and beyond," Sheriff Judd said.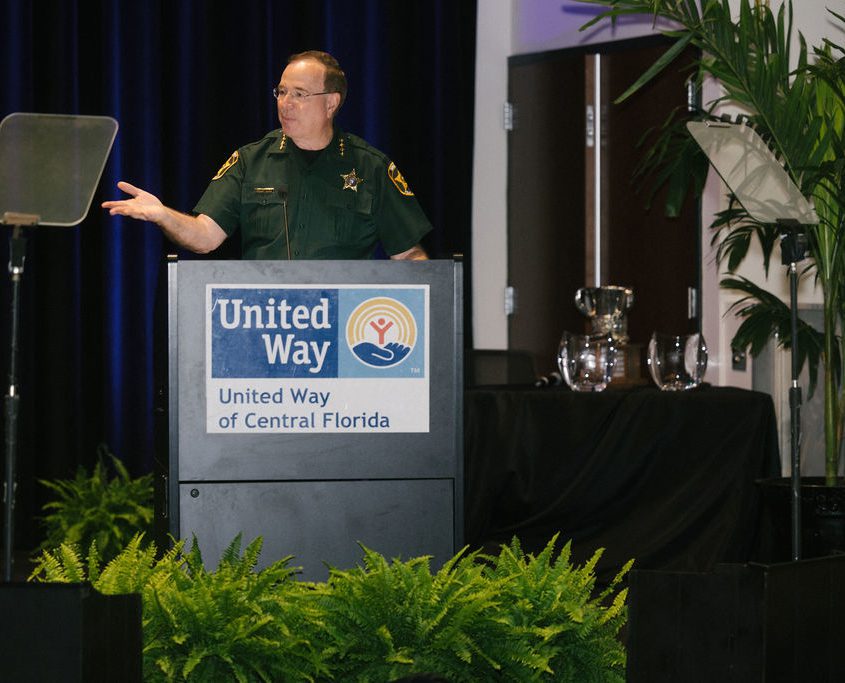 Greg Littleton, President & CEO of Citizens Bank & Trust and UWCF 2021 Board Chair, announced new Mission and Vision statements for the organization. "Our Vision Statement, or goal for United Way is, To unite our community and empower everyone to achieve their full potential," Littleton said. "Our New Mission Statement is: To inspire our community to give, advocate and volunteer by identifying needs and mobilizing vetted resources to create positive, local change."
Littleton also acknowledged awards UWCF received over the last year. "(UWCF was) honored with local and national recognition, receiving the National Philanthropy Day award from the Association of Fundraising Professionals and the Exemplary COVID-19 Response Award from United Way Worldwide," he said. "Congratulations to the entire team regarding their resilient and innovative response to the various impacts of COVID-19. CEO Christina Criser Jackson and COO, Rod Crowley were recognized during United Way's Southeast Regional Conference in Greenville, South Carolina by Angela F. Williams, CEO of United Way Worldwide."
Via video presentation, Barney Barnett and sons Nicholas and Wesley announced the renaming of UWCF's Family Fundamental, a program founded by the late Carol Jenkins Barnett. A resource center for parents, Family Fundamentals will be renamed The Carol Jenkins Barnett United Way Children's Resource Center when it reopens this fall at Bonnet Springs Park.
United Way also presented awards for Philanthropist of the Year, George W. Jenkins Outstanding Volunteer, Spirit of Central Florida, Citizen of the Year and Difference-Maker award.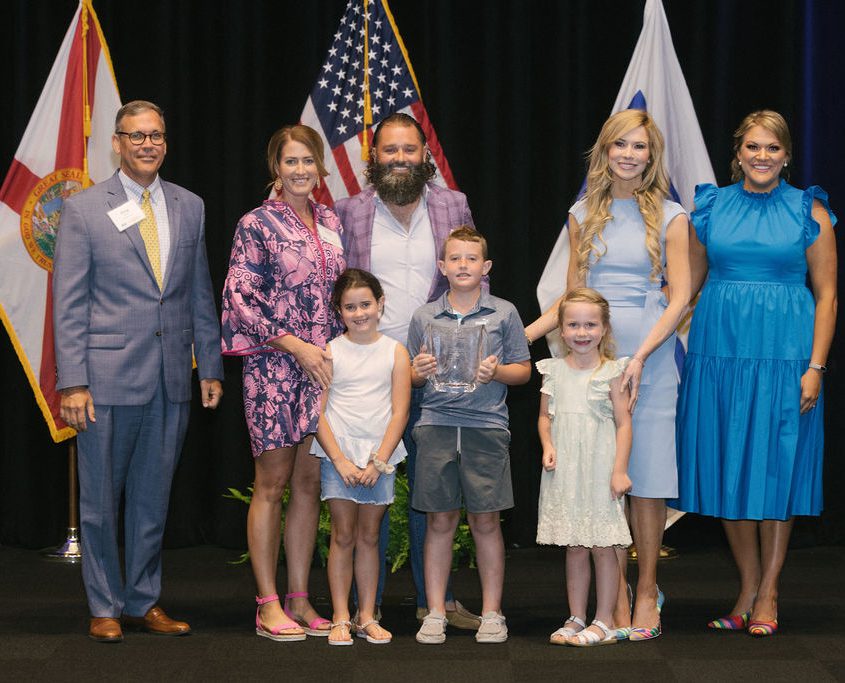 The Philanthropist of the Year award was created to thank and celebrate individuals, families and organizations who have demonstrated a longstanding commitment to philanthropy, United Way and our community. This year's honorees are Ronnie and Laura Hedrick. They have been Alexis de Tocqueville and Young Leaders Society members for six years and collectively have served on the Board of Directors, Campaign Cabinet and the ADT committee. They have held matches for leadership gifts and hosted many events at their home including virtual events during the pandemic.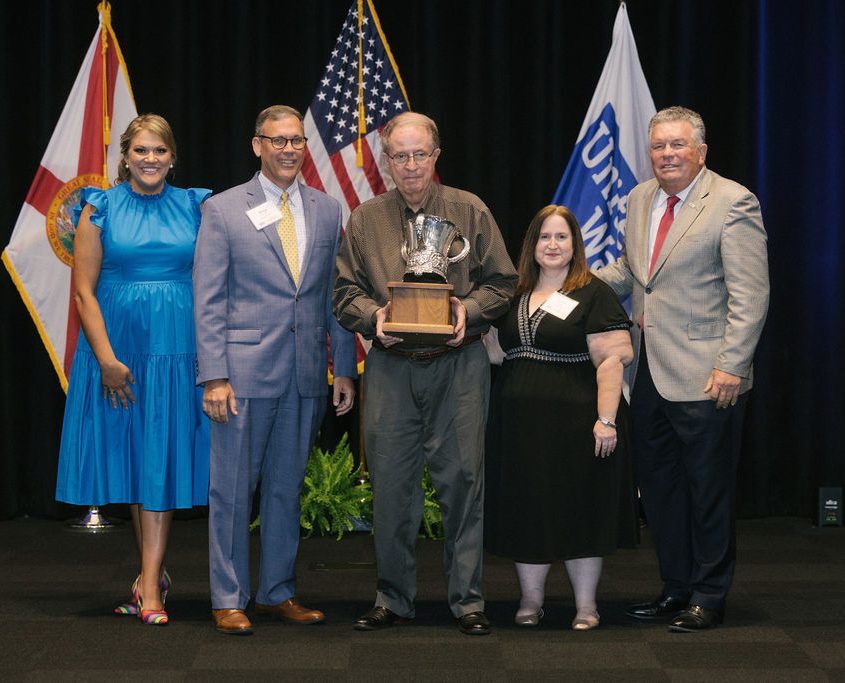 The George W. Jenkins Outstanding United Way Volunteer award goes to an individual with volunteer experience in a variety of United Way leadership roles and assignments. Bruce Abels has provided long-term and continuous service to United Way, going above and beyond. Abels has served United Way of Central Florida for twenty-three years. He has been an Alexis de Tocqueville member for twenty-one years and has served on the Impact Cabinet, Health Steering Team, Community Impact Team, Board of Directors, Executive Committee and Governance Committee. Additionally, he has served on the boards of VISTE, The Salvation Army, Lakeland Volunteers in Medicine, Central Florida Speech & Hearing Center and Catholic Charities of Central Florida. Abels is currently the President and CEO of Fairfield Logistics Advisors.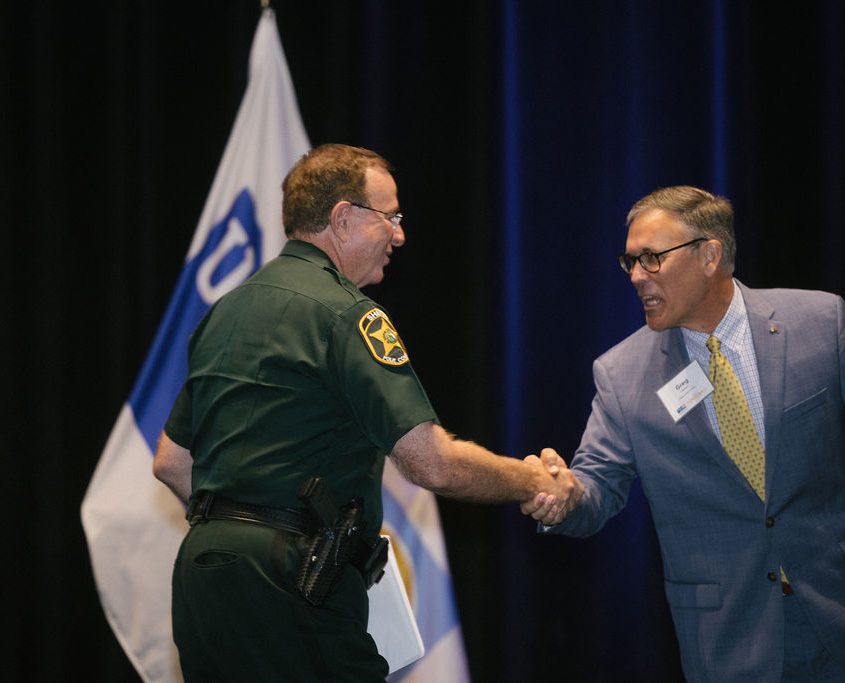 The Spirit of Central Florida award acknowledges an organization that has surpassed all expectations and exemplifies the giving spirit of this community. Sheriff Grady Judd and the Polk County Sheriff's Office demonstrate every day the meaning of LIVE UNITED. The Sheriff's Office hosts some of the most popular fundraising events for UWCF: the Judd Jog and Haunted Jail Tour. With money still rolling in from their last special event, they are currently looking at a more than $30,000 increase from their campaign last year.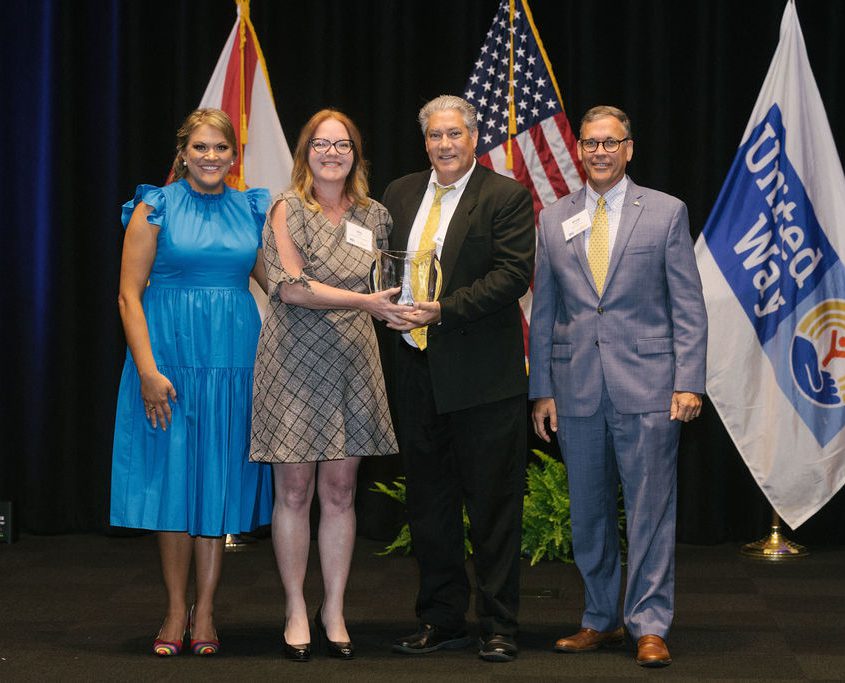 The Citizen of the Year award goes to an individual who has gone above and beyond for their community. Tripp Barnett has demonstrated consistent commitment to our organization and staff. Always ready to lend a helping hand, he takes the lead on many projects in the UWCF office. His involvement with UWCF has spanned fifteen years but beyond that, he has been a volunteer for over 30 years with Habitat for Humanity and Angel Flights, putting his pilot license to use by providing free medical flights for patients in the southeast.
United Way of Central Florida experienced the tragic passing of United Way Ambassador and staff member Kayla Harris in 2020. Harris was a remarkable young woman who found inspiration in one of her favorite quotes, "one person of integrity can make a difference." The Difference-Maker Award will be given annually to a young leader in Central Florida who exemplifies Kayla's heart for making an impact on their community with a commitment to continuous community service and a vision for improving lives and strengthening their community.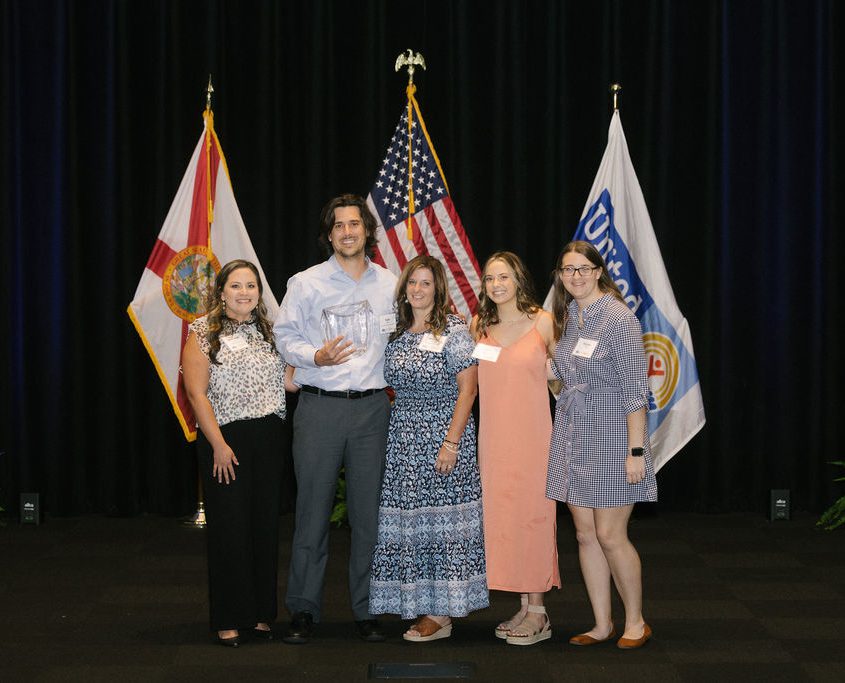 This year's recipient, Kyle Jensen, goes above and beyond to lend a hand to those in need. He is a past chair of our Young Leaders Society as well as a member of the Lighthouse Ministries Board of Directors, Lakeland Chamber of Commerce Board of Directors and a supporter of the George Harris Youth Shelter. At the start of the COVID-19 pandemic, he provided United Way with legal guidance that allowed the organization to distribute federal CARES Act Funding to our Central Florida residents.
View our gallery of photos from the day:
We also gave out our Summit Awards for outstanding campaigns. Organizations are grouped into categories based on number of employees and ranked based on participation percentage, per capita giving, and percent increases from the previous year. This year the award winners were Black & Brew Coffee House & Bistro, CPS Investment Advisors, and Publix Super Markets, Inc.
Thank you again to our incredible event sponsors:
Citizens Bank & Trust, CPS Investment Advisors, Emily Rogers Coaching & Consulting, GiveWell Community Foundation, Central Florida Health Care, Bank of Central Florida, & Heartland for Children