United Way of Central Florida honored community members Thursday night at its Annual Celebration, awarding Philanthropist of the Year, George W. Jenkins Outstanding United Way Volunteer, Citizen of the Year and more. And for the first time in 20 years, UWCF also awarded the Carol Jenkins Barnett Success By 6 Child Advocacy award.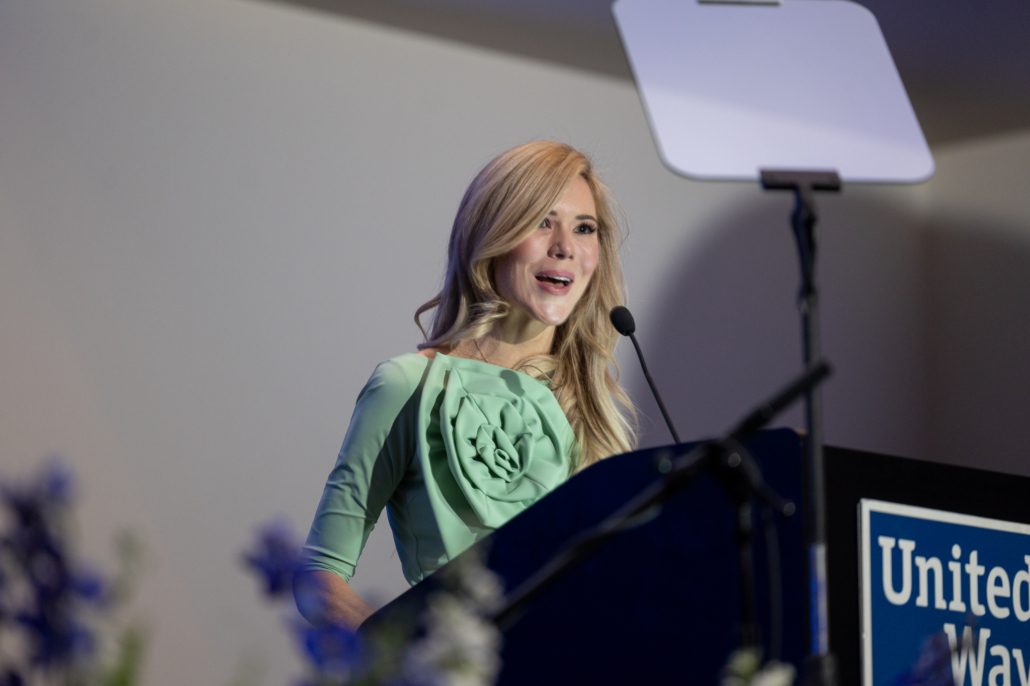 Ashley Bell Barnett, UWCF 2022 Board Chair, announced that the organization's new wellness program has been a great addition to our health, education, financial stability and basic needs services throughout Central Florida.
"We had the opportunity to expand our Health initiative through a grant with Polk County," Barnett said. "United Way of Central Florida was awarded nearly 5 million dollars to aid in Community Wellness through preventative health care services."
"By investing in these health services, United Way of Central Florida is proactively bringing positive change with the funding from Polk County to the future of our Polk community," Barnett said.
Via video UWCF shared stories of four individuals impacted by their funded services. Ron Lewis with Lighthouse for the Blind and Low Vision, Bailey Quinones with the Children's Resource Center, Nathan Calzat with Boy Scouts of America and Chevette Taylor, speaking on behalf of Mia with Peace River Center.
United Way also presented awards for Philanthropist of the Year, George W. Jenkins Outstanding Volunteer, Carol Jenkins Barnett Success By 6 Child Advocacy, Spirit of Central Florida, Citizen of the Year and Difference-Maker.
The Philanthropist of the Year award was created to thank and celebrate individuals, families and organizations who have demonstrated a longstanding commitment to philanthropy, United Way and our community. This year's honorees are Brian and Tammi Haas.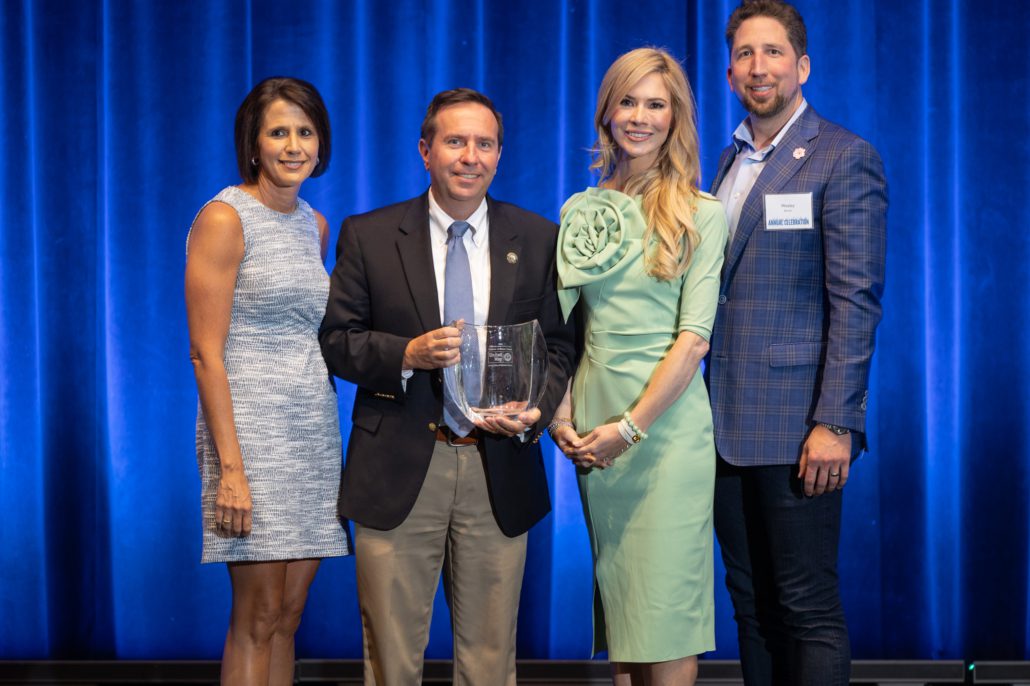 They have dedicated their lives, personally and professionally, to those in Polk, Highlands, and Hardee counties.
Tammi has worked as an educator for the past 17 years and is described by her peers as a dedicated and compassionate leader. A winner of the the Jenni Heneghan Leadership Award in 2020, Tammi has served as a member of the Junior League of Winter Haven and is currently Board Chair for Heartland for Children.
Brian serves the Tenth Judicial District Circuit of Florida as State Attorney and is responsible for all criminal prosecutions in our tri-county area. He has served on our Board of Directors since 2017 and has been a member of our Governance Committee, as well as a ReadingPal volunteer. He has said that his hope is that the Tenth Judicial District will always be a great place to live, work and play.
The George W. Jenkins Outstanding United Way Volunteer award goes to an individual with volunteer experience in a variety of United Way leadership roles and assignments. Dr. Lyle Bowlin has provided long-term and continuous service to United Way, going above and beyond.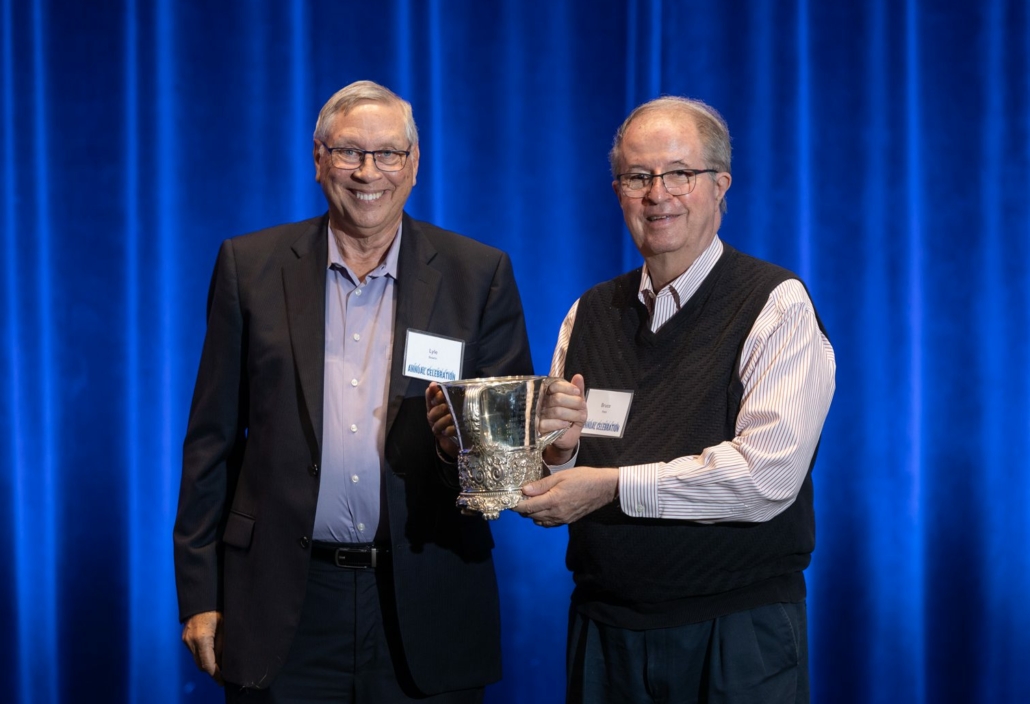 Bowlin has been serving at United Way of Central Florida since 2016. In his first year as treasurer on the Board of Directors, he became an integral part of the executive committee during the year of transition when Christina Criser Jackson became President and CEO. While serving as treasurer, Bowlin was instrumental in navigating the UWCF finance committee and the United Way through the COVID-19 pandemic. He also helped revise the Investment Policy Statement to ensure that UWCF has strong policies in place for the oversight and management of the funds that our donors have so generously given to our community.
The Carol Jenkins Barnett Success By 6 Child Advocacy award was first given 20 years ago to Dr. Nanette Rodgers by Carol Barnett. She also created an award to recognize Rodgers for the amazing work she was doing within child advocacy. Rodgers has now returned the award so it may now be given annually to child advocates in our area today. Penny Borgia a past Director of Success By 6, Vice President of Community Impact and COO, is one such advocate.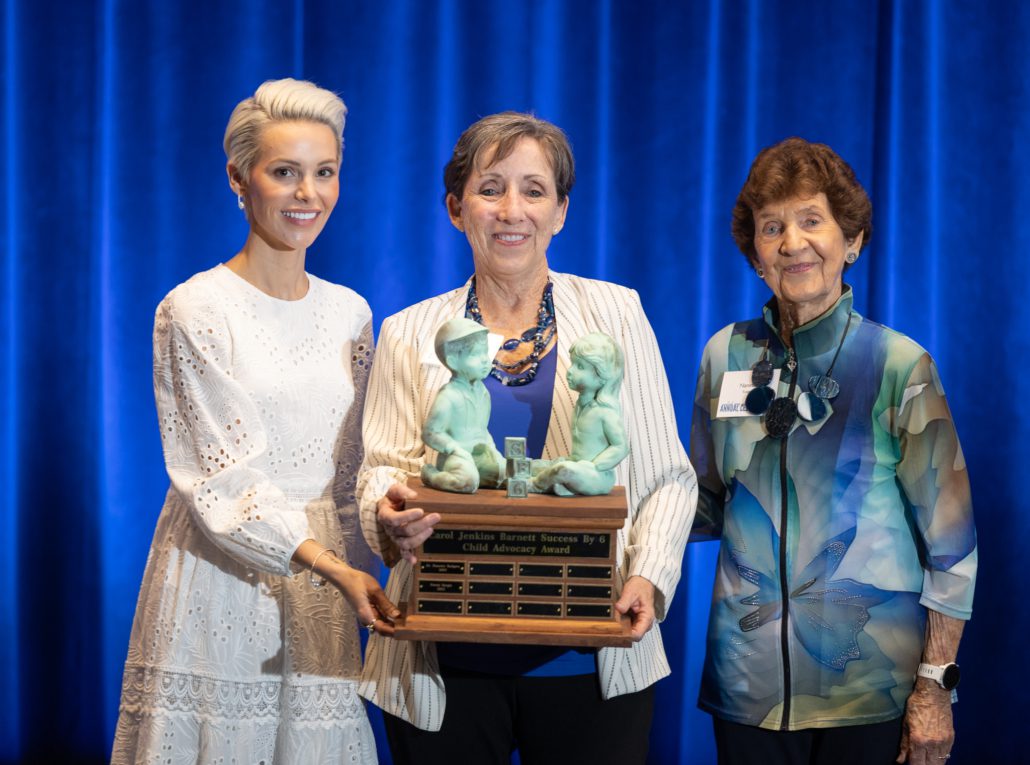 Borgia been on the Board of Directors for READ Polk and Achievement Academy as well as a member of Leadership Polk, Polk Vision, and the Volunteer Resource Center. She's been a volunteer with the ReadingPals program and a member of the United Way Education Steering Team. Her passion for children and education is evident through her life's work and the impact that she has had throughout our community is undeniable.
The Spirit of Central Florida award acknowledges an organization that has surpassed all expectations and exemplifies the giving spirit of this community. Thrive demonstrates every day the meaning of LIVE UNITED. They have run a workplace campaign for over two decades, raising over 664,081 in lifetime giving to United Way and consistently giving back to their community in a large way. They encourage leadership giving by inspiring others to follow their leadership and spirit of giving with matching programs.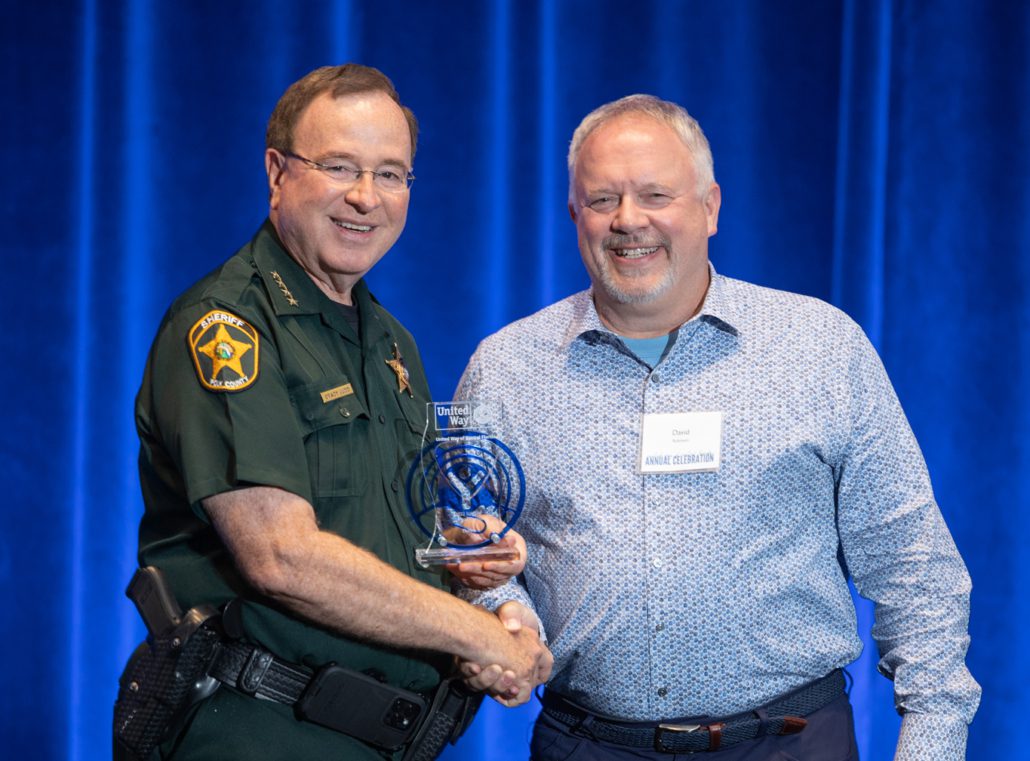 The Citizen of the Year award goes to an individual who has gone above and beyond for their community.
Barney Barnett never ceases to go above and beyond for his beloved community. He provided relief to a large population of residents devastated by Hurricane Ian. He has been an advocate and long-time supporter for the United Way of Central Florida and GiveWell Community Foundation partnership, which has created ways to partner to best serve our community. His support allowed us to open our new Carol Jenkins Barnett United Way Children's Resource Center at Bonnet Springs Park. He's a continued supporter of our Success By 6 and ReadingPals programs, supporting early childhood education in honor of his late wife, Carol. Barnett is a past United Way Board Member and continues to serve as a member of the Alexis de Tocqueville Society. His sons, Wesley and Nicholas Barnett were present to accept his award.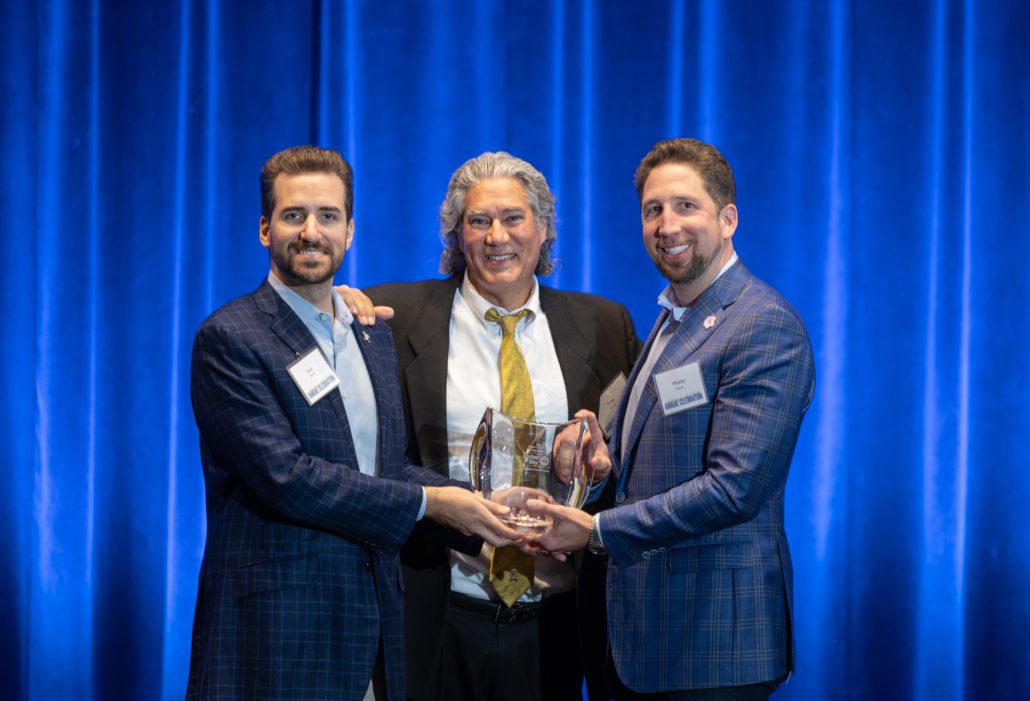 United Way of Central Florida experienced the tragic passing of United Way Ambassador and staff member Kayla Harris in 2020. Harris was a remarkable young woman who found inspiration in one of her favorite quotes, "one person of integrity can make a difference." The Difference-Maker Award will be given annually to a young leader in Central Florida who exemplifies Kayla's heart for making an impact on their community with a commitment to continuous community service and a vision for improving lives and strengthening their community.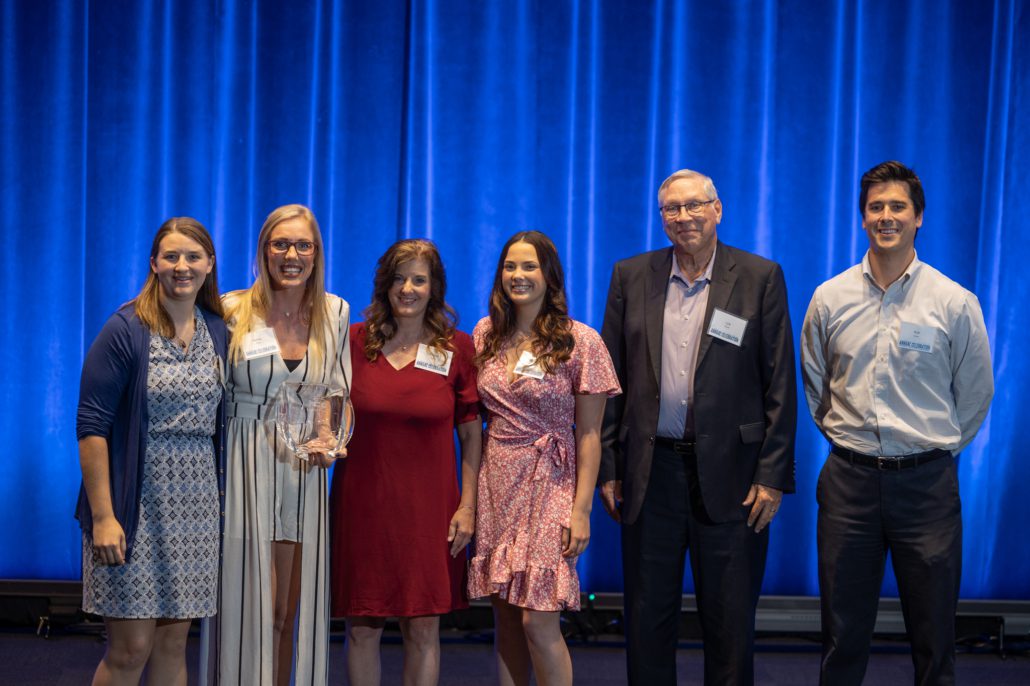 This year's recipient, Ashley Tinker, is a volunteer with Big Brothers Big Sisters Suncoast where she won Big Sister of the Year. As a small business owner, she often goes above and beyond to help those around her. Tinker shows our youth what is possible if you are willing to work hard and overcome challenges. She also serves her community through her time, facilitating charity events and mentoring other entrepreneurs. She helps with community youth programs and inspires those around her to be their best self.
United Way of Central Florida also shared videos regarding the Success By 6 (SB6) programs and the organization's response to Hurricane Ian.
"It's incredibly exciting to see our Children's Resource Center programming grow since the move to Bonnet Springs Park. We are extremely grateful," shared SB6 Director Gretchen Ceranic. View the announcement video.
Regarding Hurricane Ian COO Rod Crowley stated, "We journeyed through a time of great community adversity and tribulation as a United team through a network of existing and new partnerships that truly show how we Live United." View the video.