Article submitted by Tip Fowler, United Way of Central Florida 2019 Resource Development Chair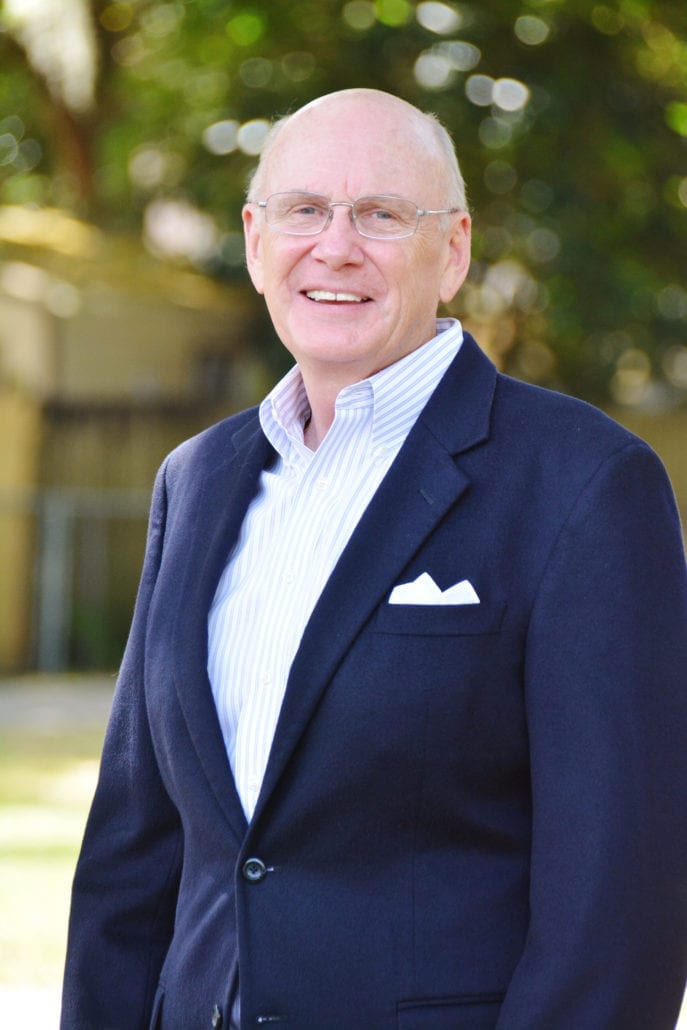 Tip Fowler here, and it has been my honor to serve as the 2019-2020 Campaign Chair for United Way of Central Florida. This campaign year has been a year with challenges unlike any other and the responses by UWCF to dealing with these challenges have been unique, creative, community-focused and effective.
We began the campaign year last summer with a new UWCF senior leadership team in place and with what we thought to be an ambitious agenda…if we only knew what was coming our way!
We sought to focus our message; to seek out additional partnerships; and to greatly expand UWCF's reach utilizing social media and presentations to professional and business groups. We sought to broadly communicate what UWCF is: the premier provider of outcome-oriented funding supporting the areas of health, education and financial security.  We spoke about the United Way in terms of the ABC's – Amplifying donor contributions with matching grant funding, Brokering high-quality services from local agencies to move the needle on community imperatives and Convening community leaders to establish priorities for campaign funds that most productively achieve donor intent.
We had lots of help in getting the message out with Rod Perrick jumping in build the Ambassador initiative that is designed to impart real job skills that Ambassadors would use during the campaign and bring back to their workplaces. Tax Collector Joe Tedder, Mayor Bill Mutz, Polk State's President Dr. Falconetti and Executive Development expert Emily Rodgers dispensed this training with skill and zeal and provided Ambassadors the tools to present more than 5 score of effective presentations.
We assembled an outstanding group of 19 community leaders to serve on the Resource Development Cabinet to serve as industry leads meeting monthly to shepherd the campaign along.
We put particular emphasis on reaching out to small business through an alliance with Bridge Local headed up by Chrissanne Long.
With all things in place, we kicked off the campaign with a bang with a $50,000 new donor challenge provided by the Hedrick and Barnett families, matching new donor funding in an important initiative. 622 new donors learned of and supported the UWCF as a result of this initiative and the compelling mission that it supports.
With the fabulous work of UWCF staff, Ambassadors and volunteers, the campaign expects to exceed its goal for Current Year Support through the efforts of 517 workplace campaigns (15 of which were new partners), a committed Alexis de Tocqueville/leadership giving effort lead by Wesley Barnett and a great community spirit throughout the tri-county area.
While I know this has been a difficult time for our community and country, there are so many amazing people and organizations that are working hard to help the best way they can.
Our Top Five organizations are great examples. I would like to thank Publix Super Markets, Inc.; GEICO; The Mosaic Company; Iron Horse Family Foundation; and Watson Clinic for being generous donors and enthusiastic advocates for United Way. We couldn't make such an impact in our community without our incredible top 50 workplace campaigns and their employees. For a full list of 2019-2020 top 50 companies visit click here.
But I would also like to thank our small businesses. This year's Small Business United initiative encouraged and honored the generosity of entrepreneurs and opened up the way toward a much greater partnership in the future by building a network of small businesses and making it easier than ever for them to get involved in philanthropic giving.
Also a big shout out to the GiveWell Community Foundation which together with the UWCF established the United Community Relief Fund to build resources to be used in response to the COVID-19 pandemic here in our communities.
While this has and continues to be a challenging year for the UWCF and the communities that it serves I can tell you that working on this campaign with the staff and volunteers has been a particular pleasure and honor for me. It has left me with a firm conviction that we are up to the challenges we face and in facing them that we will be a better and more resilient and welcoming place. Thank you for supporting United Way!